Big Android BBQ!
This event has finished, took place from Oct/01/2011 to Oct/03/2011.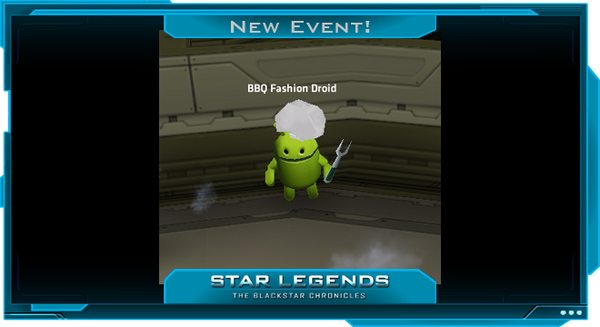 This weekend, Oct. 1 and 2, we will be running an exclusive in-game event in Star Legends as part of our sponsorship for the Austin, TX Big Android BBQ.
This event is only happening this weekend, so log in! We will see you next to the Grill!

Items introduced during the event.
Warning: This article may contain spoiling information,
You may choose to show or hide this information.