Double Damage Weekend!
This event has finished, took place from Apr/19/12 to Apr/23/12.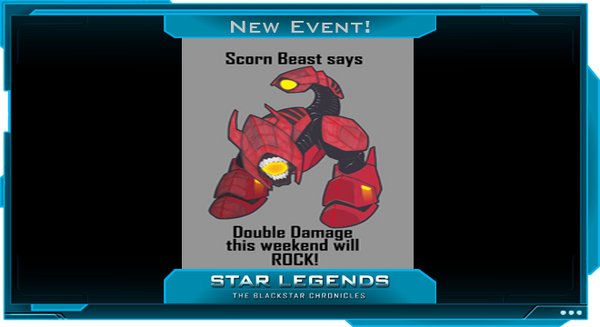 From Thursday, April 19th through Monday, April 23rd Crush, Blast and Cleave your way through anyone who stands in your way with DOUBLE DAMAGE! All character damage (not in PvP) will be doubled. All damage effects and buffs stack on top of this 2X bonus.
Want to try soloing bosses? Now is the time!
Want to see how fast you can clear maps? Now is the time!
Try to get the biggest hit you've ever done. Now is the time!
Ad blocker interference detected!
Wikia is a free-to-use site that makes money from advertising. We have a modified experience for viewers using ad blockers

Wikia is not accessible if you've made further modifications. Remove the custom ad blocker rule(s) and the page will load as expected.