Double Damage Weekend!
This event has finished, took place from Oct/18/13 to Oct/21/13.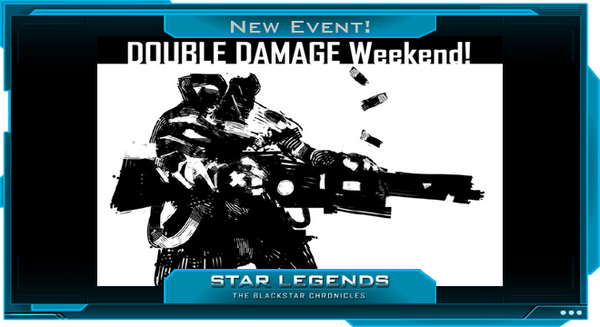 This weekend in Star Legends, all of your hits score DOUBLE Damage!
Solo bosses, mow through monsters and kick butts! This event ends on Monday, Oct. 21st.
Ad blocker interference detected!
Wikia is a free-to-use site that makes money from advertising. We have a modified experience for viewers using ad blockers

Wikia is not accessible if you've made further modifications. Remove the custom ad blocker rule(s) and the page will load as expected.