Double XP Weekend!
This event has finished, took place from Apr/06/12 to Apr/09/12.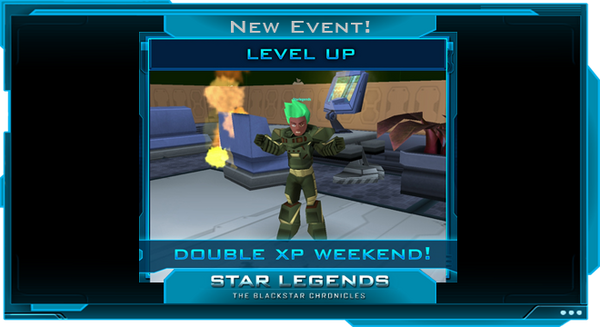 Starting mid day on Friday, April 6th and lasting through till mid day on Monday, April 9th, you will earn DOUBLE XP while playing Star Legends!!.
This is a great time to start an alternate character or to chase the elite level cap!