Steve Jobs Tribute
This event has finished, took place from Oct/06/2011 to Oct/07/2011.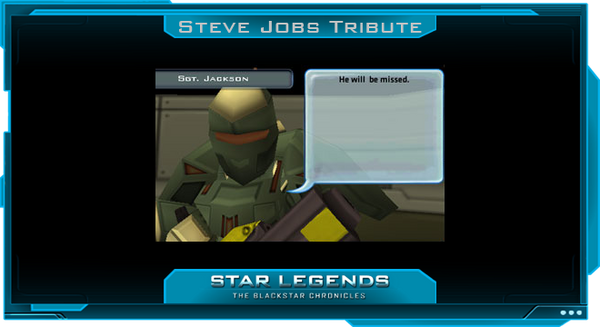 In memory of Steve Jobs, Spacetime Studios has introduced a special Apple vanity helmet to Star Legends: The Blackstar Chronicles.

Items introduced during the event.
Warning: This article may contain spoiling information,
You may choose to show or hide this information.
Ad blocker interference detected!
Wikia is a free-to-use site that makes money from advertising. We have a modified experience for viewers using ad blockers

Wikia is not accessible if you've made further modifications. Remove the custom ad blocker rule(s) and the page will load as expected.